Virginia Westbury's Book on the History and Meaning of Labyrinths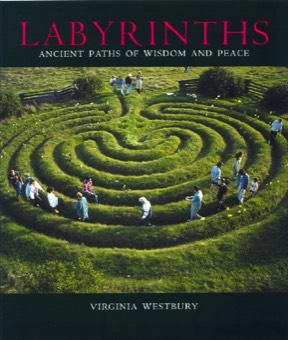 Since the last decades of the 20th Century, an ancient mystery has been reappearing in our midst. The strange and sinuously beautiful labyrinth born some time in the Bronze Age and still going strong has been emerging once again across the landscape of the industrialized world, reasserting itself as one of the preeminent symbols and playthings of the human imagination. Across Europe and the Americas, Australia and New Zealand, it has been appearing, in new and creative forms, in public squares, parks and churches, prisons, hospitals, retreat centers and wilderness areas, in private gardens, schools and even alongside freeways.
The labyrinth's re-emergence poses many interesting questions about who we are and where we are going. History shows that it crops up in times of change and breakdown in traditional social and religious structures. Over and over again, it appears as a device for protection and guidance in times of difficulty and struggle. Today, in awakening us to our deeper humanity, our "hearts", it has the possibility, so some people think anyway, of becoming a tool for peace which can encourage tolerance and understanding, important functions in a crowded, busy world.
A maze, a prison, a sacred precinct, a place of peace... the labyrinth is an enigma and a riddle, one that has puzzled historians for centuries. Where did it come from, how was it used? Why is it making a comeback? Author Virginia Westbury attempts to answer these questions in the first comprehensive full color guide to the world's labyrinths, ancient as well as modern. Packed with never before published color photographs, her book traces the history and meaning of these ancient paths of meditation and healing and reveals the extent of modern interest in them.
Virginia Westbury's long-awaited labyrinth book has now been released...Most of the previous books have been anecdotal, telling about the author's experience with labyrinths. This book is very well written and researched, covering a much broader range than most other books on the subject. It is international in scope and includes some fascinating commentary on the Minotaur myth and certain associations with the Chartres labyrinth...This is a book you will want to have in your library.
—Robert Ferre, Founder: The Labyrinth Society.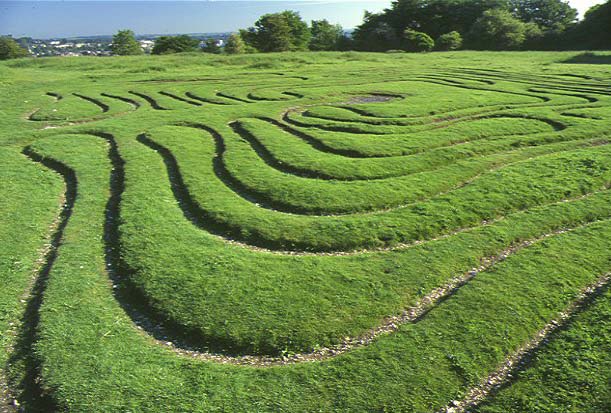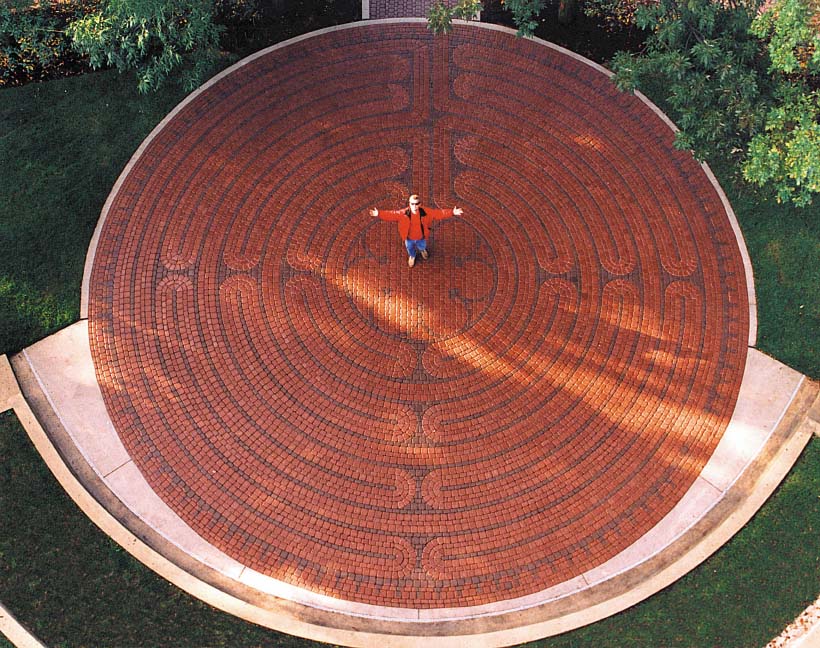 This book is more than a scholarly work, and more than a journal of a personal pilgrimage. The author's broad personal experience with labyrinths casts a profound aura of spiritual authenticity over the whole presentation. The array of dramatic photographs alone would be worth the price of admission! I learned a great deal from this book and I particularly appreciated the range of historical information presented. This is truly a seminal work in the field.

—Joyce Gibb, M.A. psychotherapist.